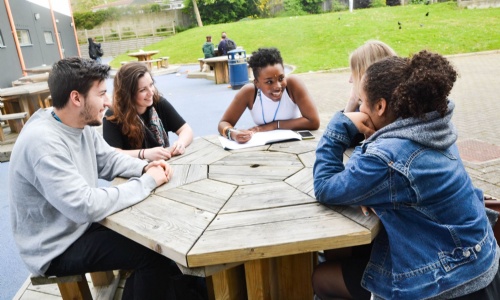 The school wishes to recruit a full time, new member of staff to join the AEN Department to provide individual and in-class support for learning and personal organisation for students aged 14 - 18. The post will support students of different ages and levels of need, depending on the experience and skills of applicants and may include responsibility for supporting Post 16 students with statements of special educational need, studying BTEC/UAL vocational courses. Experience of work as a Learning Assistant or Mentor is an advantage.
The AEN department will be holding an open day for prospective applicants of this post on the 18th February 2019. If you would like to attend the open day to gain further insight into the department before submitting your application then please book your place by emailing: personnel@brit.croydon.sch.uk
The Brit School runs a 5 Term academic year with some school holidays falling at different times to the usual Local Authority school breaks. Please see our web site for further details of our term dates.
For further details regarding this vacancy please select from below