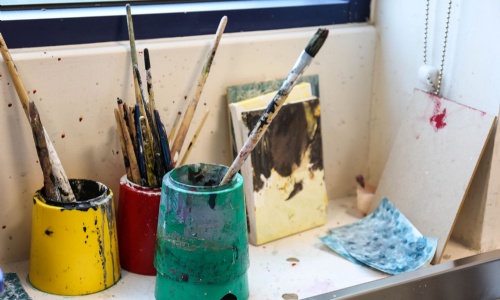 An exciting opportunity has arisen for someone who is looking to further their practice and support a thriving Visual Arts and Design Department. We are looking for an enthusiastic, and energetic person with sound technical knowledge across Adobe Creative Suite, as well as a general understanding of how to support a fully equipped Art department. Our facilities include darkroom and photography studio, print room including exposure bed, print press, mac suite and digital equipment, textiles facilities and fully equipped resistant materials workshop.
This position is a very important role within the school. We are looking for someone who has a clear passion for the ethos, impact and ambition of The BRIT School.
The BRIT School is a unique institution offering specialist education in the arts and related technologies, alongside the full range of academic subjects. It is sponsored by the British Record Industry and has a unique relationship with the performing arts industries.
The Brit School runs a 5 Term academic year with some school holidays falling at different times to the usual Local Authority school breaks. Please see our website for further details of our term dates.
The BRIT School is committed to Equality, Diversity and Inclusion.
To apply please click here.