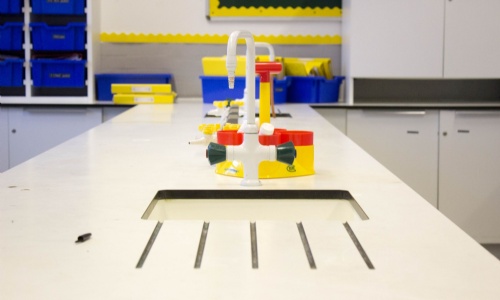 Are you passionate about Science and Science teaching? Do you wish to inspire young people? Are you keen to continue to develop your career in a creative school?
Would you like to work somewhere unique, where you can make a difference with our hard-working Science team?
Our excellent Science department is looking for an enthusiastic and creative full-time teacher of GCSE Science, that can offer As Level Biology, to join this hard working and vibrant department to deliver GCSE courses for the upcoming academic year, with a future possibility of teaching AS Biology.
The vacancy would suit a teacher who wants to work in an exceptional, high achieving school that is holistic, celebrates difference and embraces diversity
The BRIT School is a unique institution offering specialist education in the arts and related technologies, alongside the full range of academic subjects. It is sponsored by the British Record Industry and has a unique relationship with the performing arts industries.
The Brit School runs a 5 Term academic year with some school holidays falling at different times to the usual Local Authority school breaks. Please see our website for further details of our term dates.
To register your interest and receive and application form please click here.