About Jonathan
As a professional dancer, Jonathan has over 6 years of international performance experience in Theatre, Outdoor Production, TV & Film and Gallery Performance. Credits include Garsington Opera (Eugene Onegin), Protein Dance ((In)visible Dancing), NBCUniversal (Brave New World), Waterperry Opera (Peter and the Wolf), Lila Dance (Gaps in The Light & My Bit), Stopgap Dance Company (Echoes with the Earth) and many more. In 2022, Jonathan performed in the Commonwealth Games Closing Ceremony.

Jonathan is an experienced teacher, with a passion for sharing dance with others. He is a Contemporary Tutor at Performers College and member of the teaching faculty at Rambert, having
previously led classes at London Studio Centre, Central School of Ballet, English National Ballet, Sussex Dance Network, University of California and Grand Canyon University.

Jonathan trained at the University of Chichester, graduating with a First-Class BA (Hons) in Dance and an MA in Dance Performance.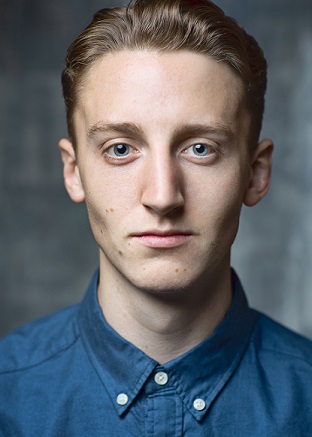 Rambert Grades is a new, unique contemporary dance training syllabus developed by Rambert Dance Company and Rambert Dance School.
Each Rambert Grade includes:
1. Technique - supporting students' dance progression.
Demonstration of eight exercises for each Grade

Technical ability demonstrated through the performance component
2. Performance - original work from choreographers Hofesh Schechter, Alesandra Seutin & Benoit Swan Pouffer (see links below).
Performance skills displayed during the technical component

Performance of solo performance phrase
3. Creative - encouraging self-development and a sense of self enterprise.
Individual investigation of a creative task in a group setting

Improvisation skills demonstrated through the technical and performance
components