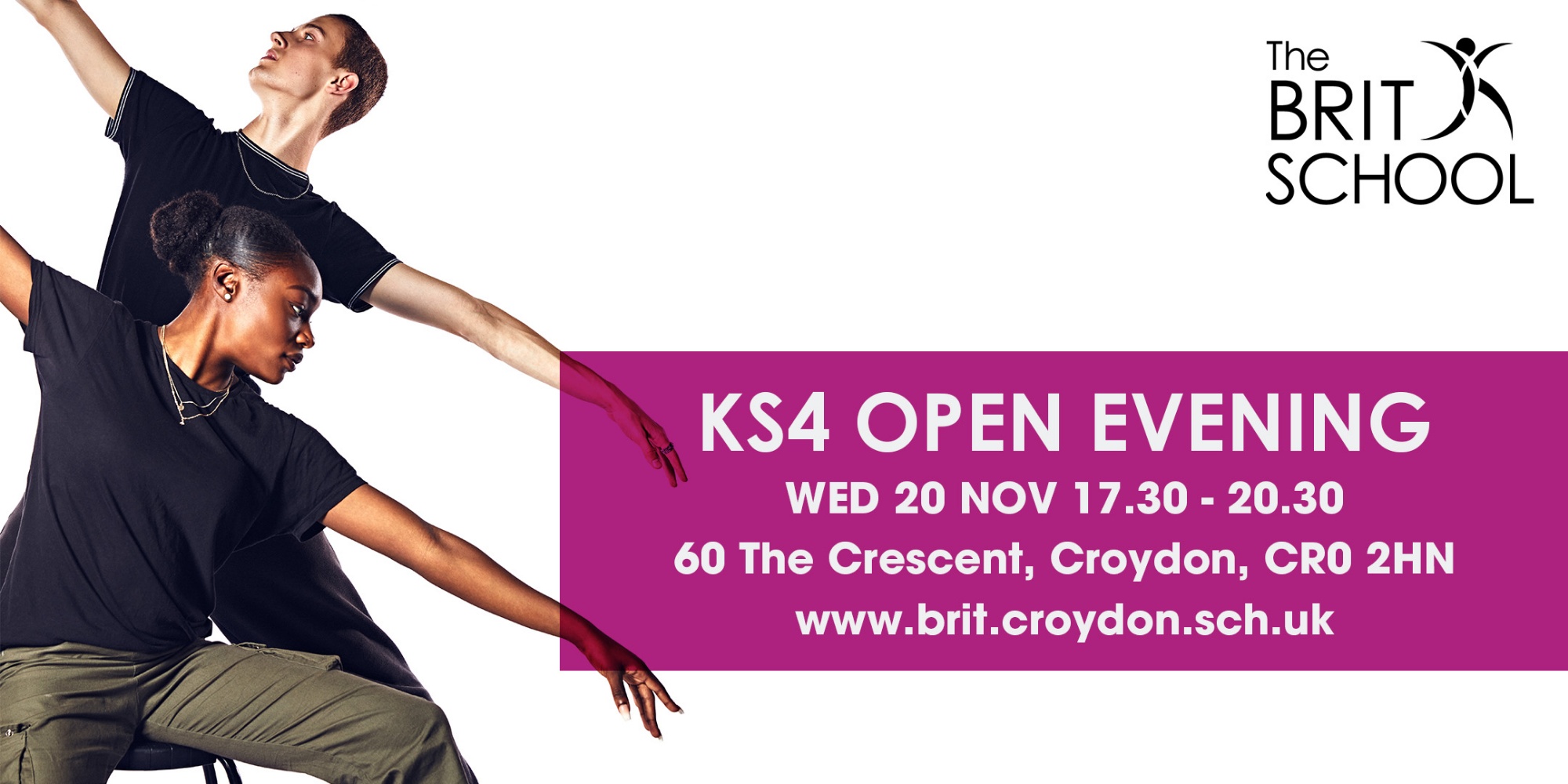 Are you finishing Year 9?
Are you interested in joining us in Sept 2020?
Original & Ambitious, Professional & Responsible, Inclusive & FREE
Join us at our Key Stage 4 Open Evening for a chance to get a real feel for the School by talking to staff and current students. There will be presentations from our Senior Leadership Team, course leaders and an opportunity for a guided tour by our current students to visit the course you are interested in.

Useful Information for the event:
We recommend you register on Eventbrite so we have an idea of how many visitors to expect. You do not need to bring a ticket with you
You can also visit our Facebook page to register your interest
We would advise that you allow two hours for your visit to get the full BRIT School experience

Subjects available at Key Stage 4:
Dance
Film & Media Production
Interactive Digital Design
Music
Musical Theatre
Theatre
Visual Arts & Design
There are extremely limited parking facilities and we strive to keep our residents happy so we strongly advise that you make use of public transport.
Train: Selhurst & East Croydon Rail Station
Bus: 50, 468, 75 & 157

Do I need to bring an Adult?
We strongly recommend it, as they may ask the questions you haven't thought of.

Will Food and Drink be available?
Yes, Our canteen will be open selling drinks and snacks.
Accessible School
The BRIT School is an accessible school. If you require any special arrangements to make the most of your visit, please get in touch with us in advance and let us know what you need.