Lost Love - EJ Mozumder Yr 12
---
Irrational Music Video - Joslyn Plant Yr 11
'Irrational' is a song written, composed and performed by Joslyn Plant. Written from a third-person perspective and originally as a piano ballad, 'Irrational' came about during a time I was really worried about a close friend who was struggling with mental health, I tried to put myself in her shoes and wrote her a song. Thankfully, my friend eventually overcame her battle and with her permission I wanted to bring the song to life cinematically with energy and dance. I teamed up with Donny (Dance) and Summer (MT) because with their talent and support I thought we could produce a really good music video. So, we kicked things off with inputting our ideas to draft out a screenplay and then once the locations and equipment had been sorted, we brought the action and energy to the filming day. I am delighted to introduce to BRIT Now - Collaborate to Create the music video for 'Irrational' featuring Donny.
BRIT School students: Donny Reid for Dance, choreography and creative input and Summer Hudson for creative input, support and film crew runner. Recorded and directed by Lonely Chief Productions.
A Glimpse of Autumn - Tia Campbell Yr 10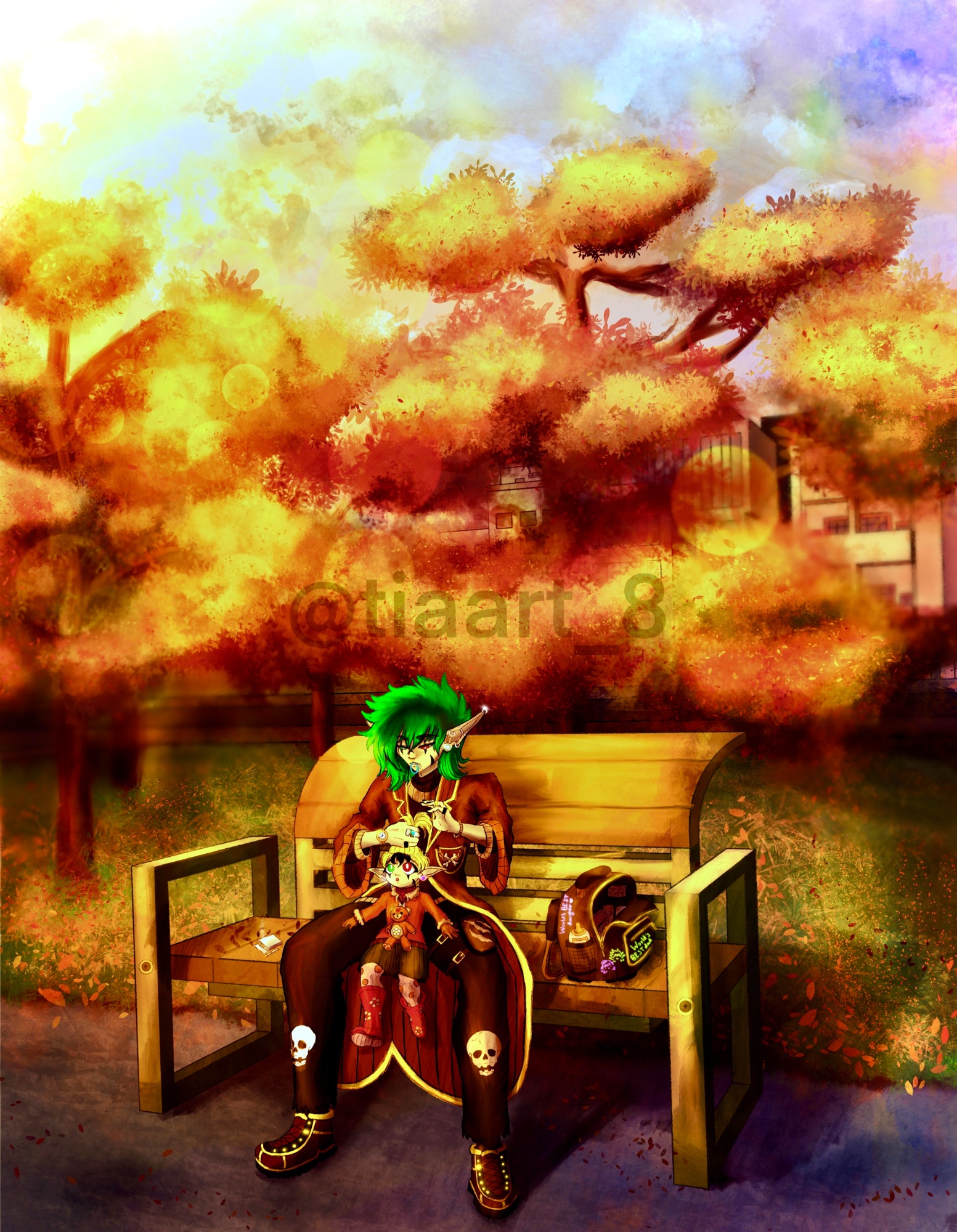 A father and daughter bonding in the Autumn sunset
---
People are naturally collaborative. We are social beings who exist by engaging and connecting with others. I experience this daily in a professional capacity – with the right collaboration comes a great team of talented and dedicated individuals looking to put their skills to the best use to ensure the success of any project. At RBC, collaboration is a core value, representing what we believe in and what we stand for - winning together as individuals, as teams and as an organisation requires a shared sense of purpose, built on open communication, mutual respect and personal accountability for results. A creative collaboration gives you access to different perspectives on how to write, direct, and produce ideas. True collaboration comes to life when we connect the dots between different elements, factors and each other – fostering creativity and innovation.
Jennifer Sofianou, Director Sponsorship, Events & Citizenship, RBC I&TS and RBC Wealth Management
Naomi Yr 10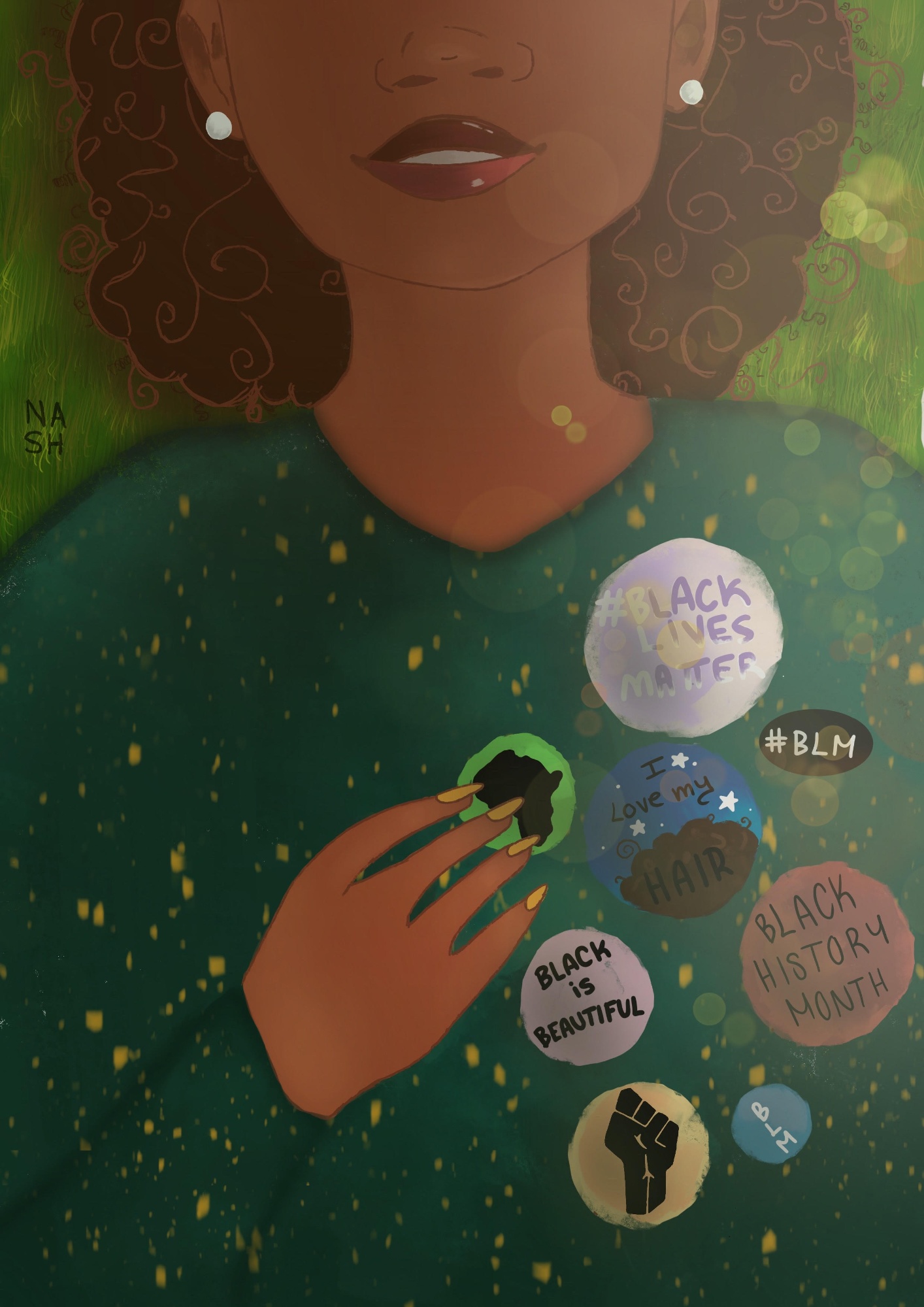 ---
Rises the moon - Jake Neal & Ava Dalgarno Yr 11
An innovative subversion on the take of the song "Rises The Moon" by Liana Flores in the artistic form of a music video by Year 11 FMP strand students; Jake Neale and Ava Dalgarno, starring Olivia Beqiri and Gustav Mackintosh.
---
Starstruck - Spike Winstanley & Niamh Murphy Yr 13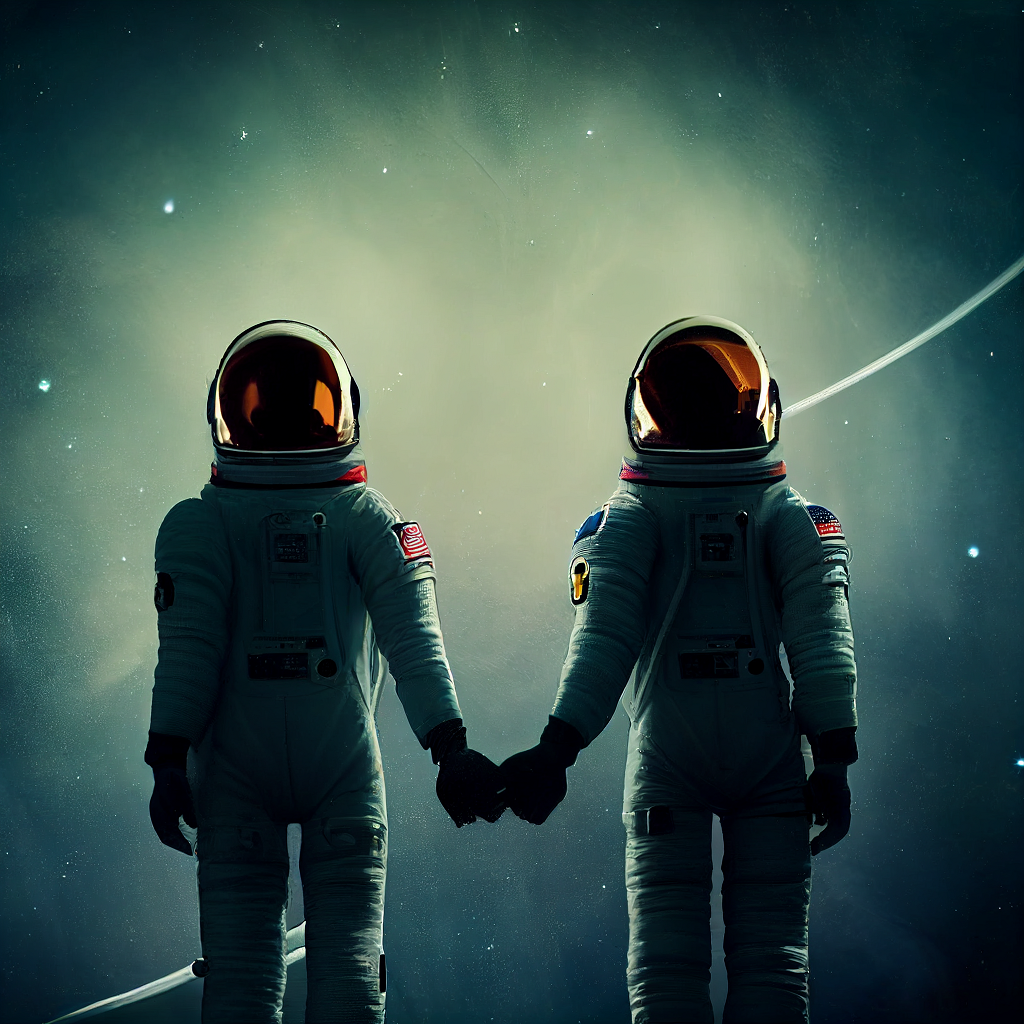 The comfort of company defeats all fear and impossibility.
---
Simplicity - Arabella Conkleton Yr 13

I focused my hand-drawn fashion illustrations more on the concept of movement through patterns and through the body, and I focused on using colours which I used briefly in each illustration that I did.
---
The Fallen Angel Gaze - Naomi Shodimu & Glory Rafael Yr 10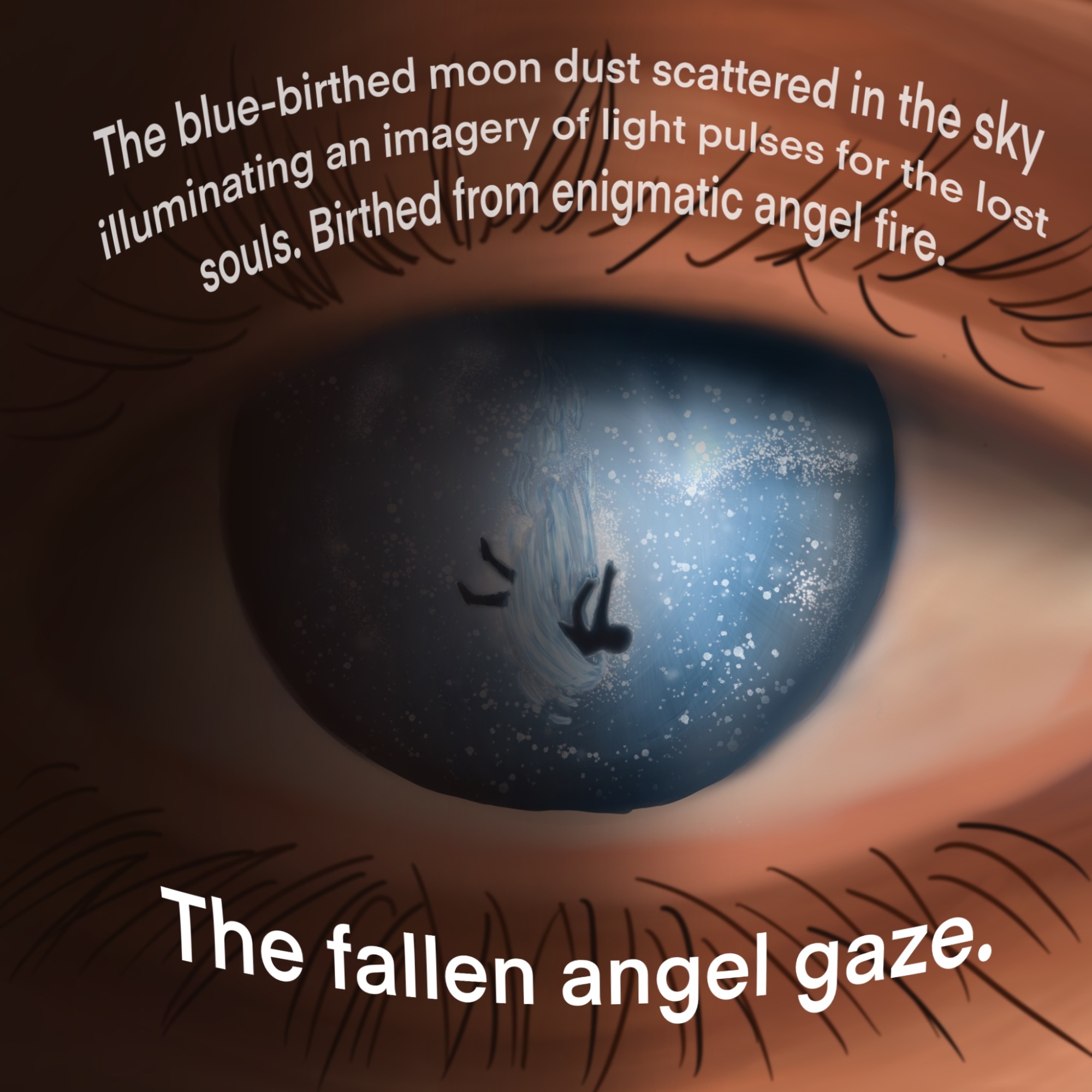 We collaborated to do something we both thought was a good idea by mixing both our strengths together (digital art and poetry).
---
Jasmine Flowers - Aidan Bradley, Katie Ralph & Tammana Atkin Yr 11
This is a song about missing someone and the things reminding you of them
---
---
Yesterday - Eva Furey Yr 10
Eva Furey on Vocals & Writing and artwork created by Aliya Halpin-Prawl. This song is about memories and about reminiscing about the past. It is about how so much can change even in just a day, hence the title 'Yesterday'. I was inspired to write this song because it shows how old friendships and relationships can disappear quickly because we grow and start to become our own person which can lead to growing apart. I know that everyone will be able to relate to this song because each person from little to adults will have shared memories with someone from their past. - Eva I started researching different album covers like IGOR by Tyler the Creator, and I noticed that a lot of them had a photo of the artist in the middle, and usually had a plain block colour background, this is when I decided to make an album cover for this song, but instead of just using a plain background and a regular photo, I incorporated gradients and my own style of digital art which is more unrealistic and illustrative and created something special out of it - Aliya.
---
Kepler-1652b - Sean Piggott Yr 11

An artistic depiction of the planet Kepler-1652b, in the style of various NASA artworks.
---
Collaboration with a spoonful of competition - Mabel Machray Naylor and Tahlia Gray Yr 12
Sunday evening. South East London. A collaboration.
---
Renaissance - Seren Levay Yr 13
Renaissance was written by me and produced by Maxwell Cooke. Cover art by Jake Evans in Art - Year 13.

Renaissance is a song I wrote about sacrifice- about giving your all to someone, moving heaven and earth for someone and getting nothing in return. The painful feeling that so many of us experience when love turns to loss and you feel turned inside out by someone you trusted.
---
Esme - Ethan Dale & Riley Stevenson Yr10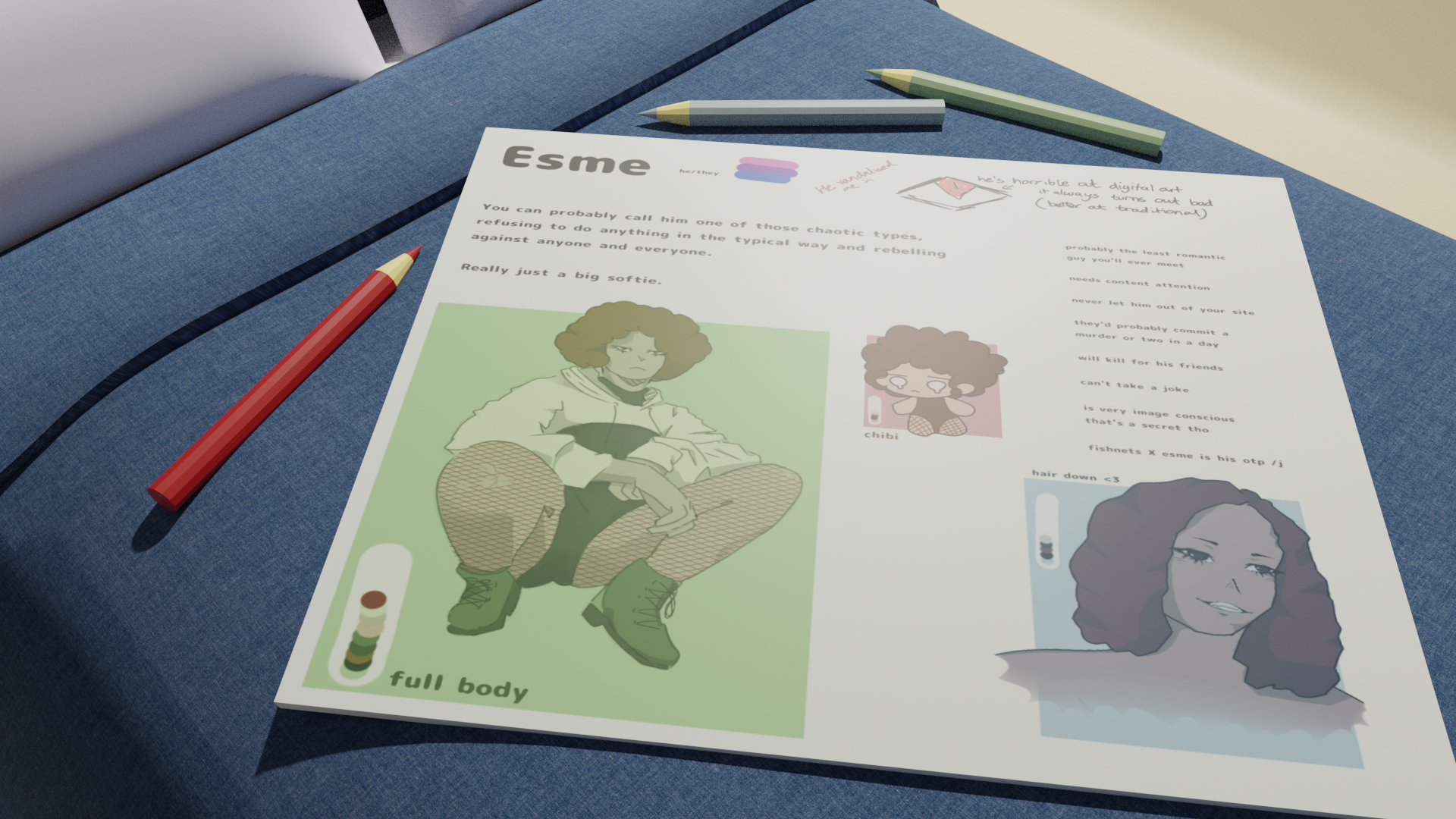 A character board, drawn by Riley, of a character called Esme, which was placed in a 3D modelled room by Ethan.
---
Unspoken Words - Andi Andes, Elena Balcraig, Otto Davies Yr 11
This is a piano piece written by Elena. Her song is playing in the background while some visuals were created to match the Title and theme of the song
---
Cycle - Ray Kane Yr 13, Janayah Wadsworth Yr 12
This is a demo of what Ray Kane (Year 13 Music Tech) and JANAYAH (Year 12 Music) have been working on for a couple of week's. They both have a passion for Electronic, Dubstep, EDM Pop, and DNB is a very interesting conversation to have with these two. The Song 'Cycle' is inspired by Future Bass fusions. The lyrics are about the constant disappointment of an action a person makes. We are both looking forward to working in the music industry and are so pleased to have this opportunity at BRIT. This has yet to be recorded + mixed properly and in the near future released on all streaming platforms. So keep an eye out! :) Berry Carrier (Year 12 Music) Artwork
Game of Life - Cheyenne-sky Blair, Poppy Spiller, Charlotte Buzowska, Gabriela Puscasu Yr 12
In our group we made a collection of art pieces representing the stages of life. They were made to look like playing cards to fit into a wider theme called the 'game of life'.