Course Overview
Social Links
You may also like
Creative and passionate students are welcomed to the Visual Arts and Design department. You will study traditional and contemporary techniques in visual arts, sculpture, drawing and painting, and will also have the opportunity to explore a variety of specialist areas including fashion, illustration, community art, textiles, photography, digital design, graphic design, film making and fine art. We deliver a vocational qualification that enables students to gain a greater understanding of the creative industries through exciting live briefs.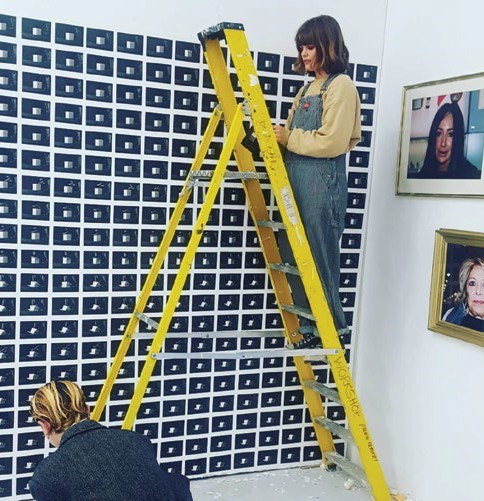 Course Information
If you want to enter a career in visual arts and design this course aims to give you the practical skills and knowledge to do this. You will develop your techniques in drawing and life drawing, painting, sculpture, printmaking, illustration, web design, textiles, photography, live art, graphics, fashion, film making and many more areas of art.
You will also have the chance to travel abroad on the department's annual overseas trip which also feeds directly into your final major project. At the end of your course you will achieve a UAL Level 3 Extended Diploma in Creative Practice: Art, Design and Communication.
How Do I Apply
Please answer these questions online:
a.
What art and design techniques, equipment and IT have you used in your previous work? Why have you chosen these?
b.
Tell us about yourself and your art and design experiences.
c.
Which artists, crafts, people or designers have you been inspired by? How have you used them in your creativity?
d.
Choose a piece of work by an artist or designer and describe what you think is effective about it.
Student Experience
Visual Arts and Design has extensive facilities with studios that cater for 2D and 3D work. These facilities range from textiles, screen printing, photography studio/darkroom, and Mac & PC suite for digital manipulation. All projects have a vocational focus that offer opportunities to work with outside agencies as well as other departments within the school on community art projects. We also encourage students to take full advantage of going on trips within the UK and overseas; with recent cohorts taking trips to Liverpool, Berlin, Paris and Barcelona.
We encourage all students to proactively exhibit their work, both at school and externally. We support the curriculum with enrichment projects, so students have the opportunity to consider their work in a wider professional context. Students can choose from a variety of activities to extend their knowledge and understanding or feed their entrepreneurial spirit. The School has excellent links with external galleries, such as The Hospital Club, Dulwich Picture Gallery, Royal Academy of Arts and professional design studios, where students have exhibited work.
What Qualities Do I Need?
We believe those students who demonstrate an enthusiasm for arts and design and a passion to be a creative thinker, with the ability to overcome boundaries and challenges will be suitable candidates for this course.
Careers & Destinations