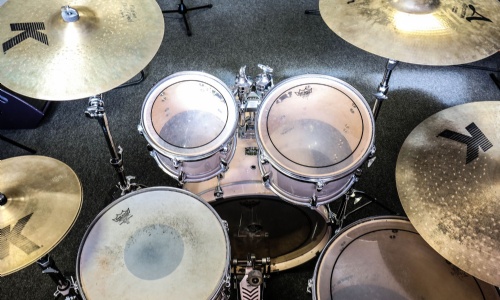 This is one of the most exciting and rewarding opportunities in Music Education. We are looking for a well-qualified and dynamic teacher to work in our Music department which attracts very talented and enthusiastic students. Qualifications currently (but not exclusively) taught include the UAL Level 3 Diplomas in Music Performance and Production, the RSL Level 2 Certificate for Music Practitioners, RSL Production, RSL Popular Music Theory and the WJEC Eduqas GCSE in Music.
Every year, students are offered multiple performance opportunities which may include the School's onsite theatre as well as a range of external venues. Our close relationship with The BRIT Trust and the support of the School's governors often results in music students being invited to perform at a range of prestigious events and venues each year. The Music Department benefits from outstanding facilities including professionally equipped rehearsal rooms, digital recording studios, Apple Mac suites and more. All of this practical experience is ably supported by a strong theoretical and analytical course that prepares students for the world of work or for further music study.
The BRIT School is a unique institution offering specialist education in the arts and related technologies, alongside the full range of academic subjects. It is sponsored by the British Record Industry and has a unique relationship with the performing arts industries.
The Brit School runs a 5 Term academic year with some school holidays falling at different times to the usual Local Authority school breaks. Please see our website for further details of our term dates.
The BRIT School is committed to Equality, Diversity and Inclusion.
To apply please click here.