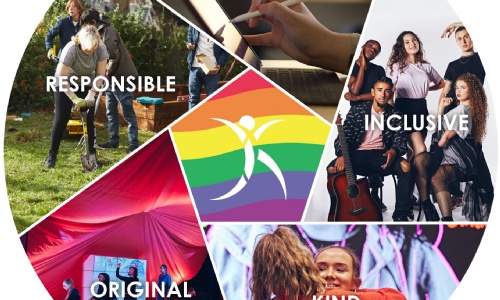 Student Awards, Bursaries and Prizes for Achievement 2023

At this point of the year we wish to recognise high achievement in our students with a number of prizes, awards and Stepping-Stone Bursaries to support their careers and futures.
The Accenture Prize for Live Performance in association with the The Music Industry Trusts Award (MITs)
The Accenture Prize for Live Performance in association with the The Music Industry Trusts Award (MITs) has been running at the school for nearly 20 years and allows two young musicians to receive funding for the next step of their careers. Students have in the past purchased equipment and software to practice and record on, bought studio time or instruments, or used it towards future training fees. Congratulations to all of the students who performed. The Accenture Prize was awarded to:
Winner: Yosola Mobolaji-Okoya (Vocalist)
Runner Up: Baylee Frank (Vocalist)
Congratulations as well to our other finalists Billy, Cameron, Fifi, Atticus, Poppy and Jamie.
The judging panel included Gavin Mann (Accenture), Dan Chalmers, head of music, EMEA at YouTube, and Toby Leighton Pope, MD- TEG Europe.
The Paul Burger Award for Key Stage 4 students to recognise academic, creative and community centred achievement.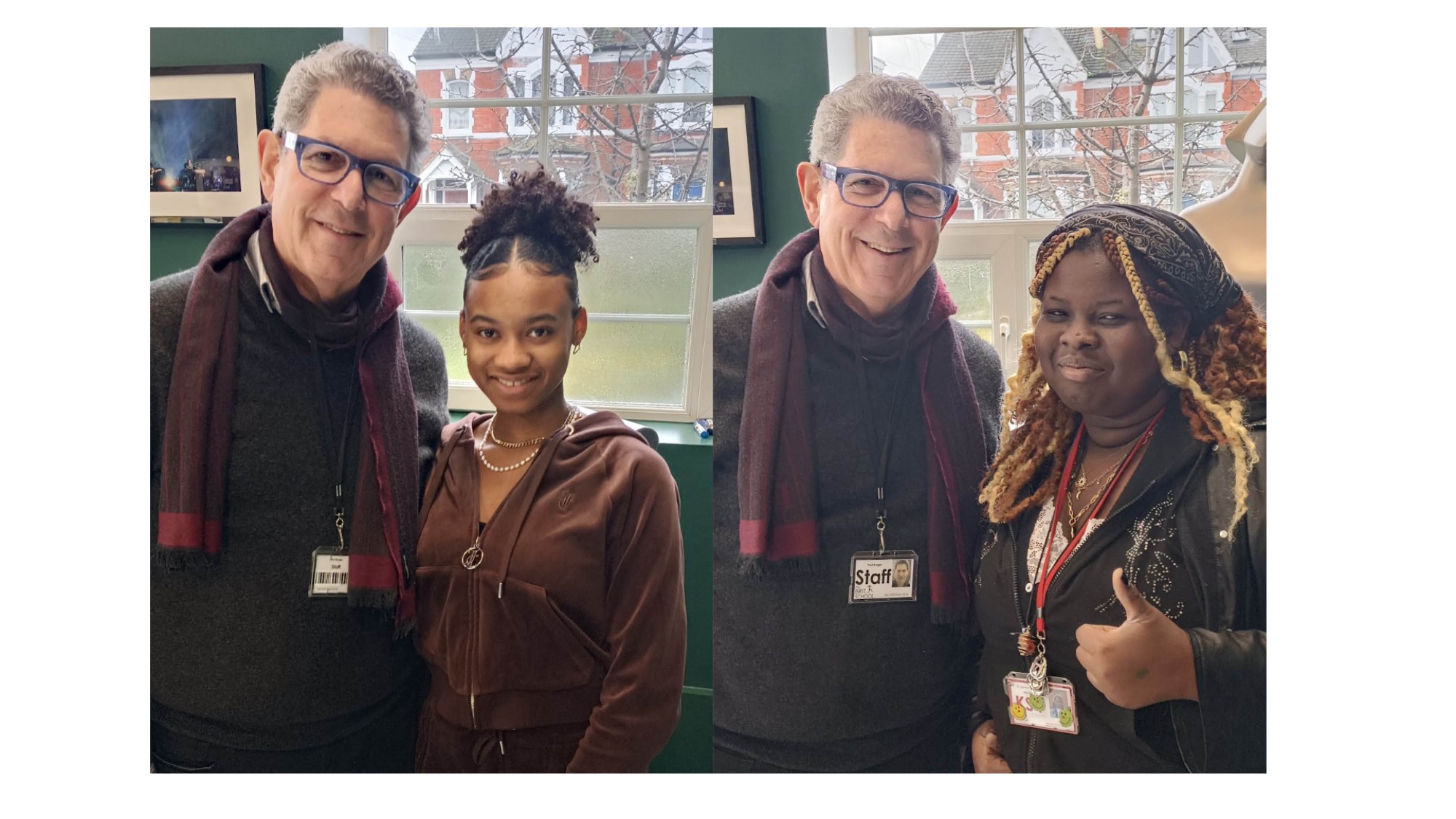 This award was given to two students by Paul Burger - a BRIT School Trustee who is founder of Soho Artists with decades of experience working in the music industry. The students chosen were:
Finlay Rae Sinclair Musical Theatre Yr 11(LH side of photo) Finlay-Rae is an active member of the Afro Asian Caribbean Society (AACS) at The BRIT School and has presented at staff inset sessions, representing the school in a significant, mature way. Finlay-Rae wishes to train at a vocational school to pursue a career in musical theatre or TV
Ky David-Feveck - Music Yr 11 (RH side of photo) Ky David-Feveck has unfaltering positivity, impressive resilience and an inspirational attitude to school work, performances and life. They represent the school in so many capacities including music shows, Black History Assembly, PRIDE march, as well as supporting friends who are in other strands. They are a role model for the entire school, staff and students alike.
Both students will receive tickets to the musical or theatre show of their choice, a certificate plus regular mentoring from Paul Burger.
Paul said, "The award was created to celebrate a Year 11 student who has exhibited great commitment to academic progress as well as in their Strand. This is the 4th year the award is being given and this year's cohort of nominees was the most accomplished yet with 6 outstanding candidates. The joy for me is in being able to spend a few minutes with each of the candidates, nominated by their teachers, and get to know a bit more about them and their ambitions. What struck me this year is how focussed these young people are on their career – both in education and well beyond. My goodness – at age 16 I really didn't have my future mapped out nearly in the way these amazing students do.
The competition was so intense that I decided to award 2 students this year. Winners are offered 2 tickets to a show of their choice – be that a gig, theatre, dance, etc – something I am delighted to support by way of a donation to the School to cover these costs. "
Of the winners, Paul added,
"Finlay Rae is an extremely engaging student, who is clearly highly intelligent, very focussed on her future, and asked excellent questions. Beyond her studies and strand, she is very active with AACS. She is also a very good skater. She loves BRIT but may go elsewhere for Sixth Form as BRIT doesn't allow students to take outside work in musical theatre or TV while studying. My overriding sense is that this is a young woman who is definitely going places and it will exciting to watch her career develop."
"Ky's positivity is so infectious, one can't help but come away from time spent in their presence with anything other than a big smile – something Ky also exhibits, even while answering questions about their time at BRIT and future plans. Born in Jamaica, they are self-taught in percussion. Focussed on their future Ky wishes to continue with music but at the same time hopes to earn a PhD in English. Ky has somehow managed to overcome some significant challenges in recent times and yet, that smile…that commitment…"
"I can't tell you how much I look forward to following each of your careers as they develop. I'm beyond confident great things await you all."
The Principal's Award 2023
The Principal's Award is awarded to students who have shown a commitment to their education and the community. This is the first time the award has been given to two students: Film & Media Production student Ellis Griffiths and Musical Theatre student Mojisayo Robson.
Stuart Worden said, "Both these students are true BRIT. Talented, motivated and so able to take responsibility. The Black History Matters Assembly in 2022 was one of the highlights of the year. The way these two students produced the show was an example of true professionalism and ambition. They will both go far."
Ellis said: "In Year 10 I came to BRIT with no expectations of what I wanted to achieve and I achieved more than I believed I would. Hard work beats talent. Some people in my classes have more experience but I put in all hours to get to where I am. If I wasn't at BRIT I would have drifted away from the arts- if I didn't have a push. The push motivated me to be who I am today."