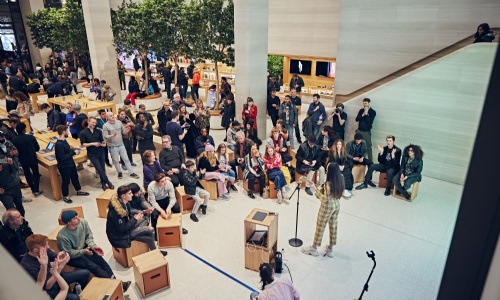 New years are always full of excitement and the first term of 2019 was no exception!
We kicked things off with our Visual Arts and Design exhibition 'Ontology', showcasing some amazing work from students in our Visual Arts & Design strand, this was swiftly followed by our highly anticipated 'Common Ground' theatre season which was back for it's 17th year and saw students and staff from both Theatre and Production Arts collaborate on ten shows across three weeks!
In support of War Child UK and as part of BRITs Week 2019, we had a special visit from songwriting extraordinaire Chris Difford who gave our students and guests a masterclass on his songwriting process and his experience performing in the band 'Squeeze'. We were also fortunate enough to be visited by Warner Bros. UK president and BFI chairman Josh Berger who gave advice to Film & Media Production students during an insightful Q&A session.
Perhaps one of the biggest highlights of the term was the return of our BRIT School 'Today at Apple' Residency which is in its third year and saw over 80 students from a variety of strands collaborating on 16 performances across five days at Apple's Regent Street and Covent Garden stores. But we didn't stop there, next up was The BRIT Awards 2019 which included work from our students both on-stage and backstage with plenty of BRIT dancers performing with stars like P!NK, Little Mix and Hugh Jackman and some Production Arts students working behind the scenes on lighting and technical, not to mention our Year 12 students in the audience cheering them on!
The final week of term was brought to a close by an exhibition from our Interactive Digital Design department titled 'Quiet Rebellion' which included an array of work including games design, animation, 3D design, VR, graphic design, wearable art and web design.
We'll be back on the 18th March - here's to next term!