About Andy
Andy Woodard has been teaching at the BRIT school for over 15 years, with many of his students going on to become in-demand and successful musicians.
Regularly touring and recording with Adam Ant and other artists keeps his knowledge of the live and recorded industry up to speed, which is important to those students going into both areas.
He also plays regularly as a bass player and lead singer, and produces artists at his home studio in Kent, allowing him to understand the drums from different angles and share this knowledge in his teaching.
His holistic approach to playing the drums works exceptionally well with the syllabus here at BRIT School.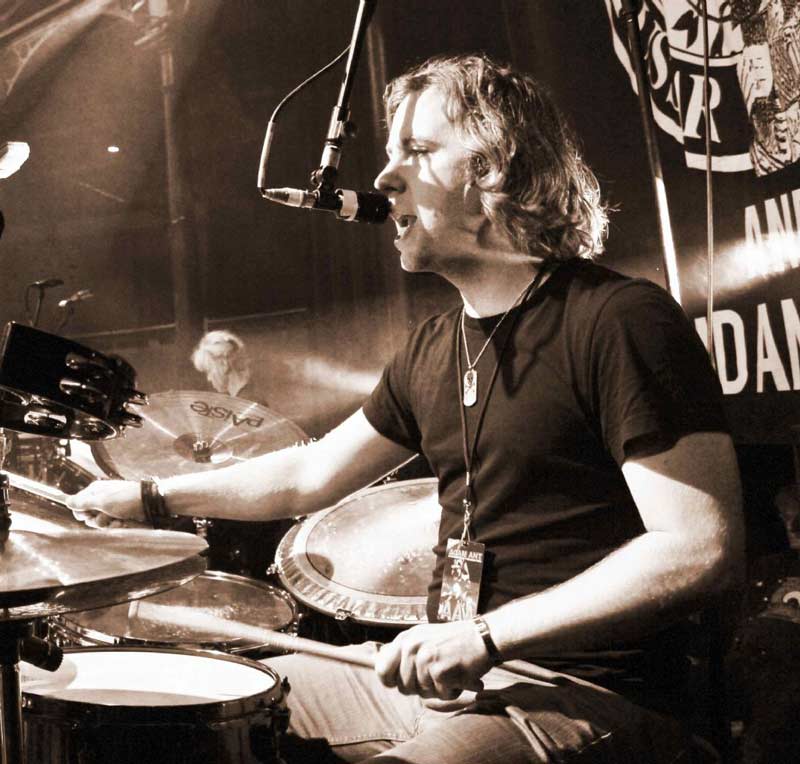 Course Content
Using his breadth of experience along with the highly acclaimed Drumsense Teaching Method, his lessons cover:
Basic and Advanced Coordination
Rhythmic Interpretation
Jazz and Latin
Linear Coordination and Concepts
Lead sheet and Chart Interpreta on
Dynamic expression and Musicality
Trinity Rock & Pop Grade Exams
Equipment:
The drum teaching room has two professional quality Sonor drum kits with Zildjian cymbals.
Drum sticks can be provided but it's best to bring your own as sizes and shapes are very personal.
A full playback system is used to practice along with music at every stage of the course
Useful Links