About Anton
I'm a singer and songwriter, who also plays piano, guitar and bass. I teach singing & songwriting, keys, guitar & bass for songwriters, practical musicianship and recording. Basically what you need to get your singing and songs out there.
I have been teaching at The BRIT School since it opened in 1991, past work includes:
Vocal coach for BBC TV's The Voice UK, Series 1 Tour

Professor of Jazz Voice for Trinity Laban

Co-author for the original LCM Popular Music Vocals singing grades

ACM, ELAM, Goldsmiths Uni, Roehampton Uni... I've been at it a while and my teaching and performing CVs are on the 'Home' page at https://www.antonbrowne.co.uk

I am pleased to be an online 'influencer' for Earthworks High Definition vocal microphones
The BRIT School offers me the opportunity to work with unique, motivated and talented singers and musicians and I feel that 'creatives' in the general pop genres are best suited to my style. I do not teach classical, opera or musical theatre but if these students want to learn pop styles then that works well.
The BRIT School has great facilities that mean good music can be made in the classroom. The pianos, computers and audio interfaces, along with my own microphones, musical instruments and vocal processors, afford students a current and quality experience.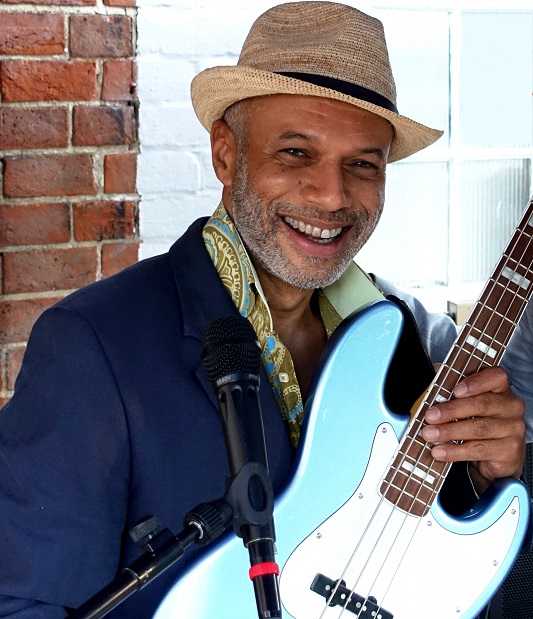 Course Content
It's probably easiest to watch the video for an overview.
Anton Browne @ The BRIT School - Information For Students
Video Chapters: 00:00 Introduction 00:15 Choosing An Appropriate Teacher 01:55 Piano/Keyboard Tuition 02:30 Guitar & Bass Tuition 02:49 A Little Look Around The Room 04:07 Well-Being Through Music 06:01 Healing With Music 06:50 Lifting Spirits With Music 07:41 'Chilling' 09:48 Jamming 12:40 Peri-Plus! Recording A Showreel.

Additional Information:
How the voice works and how to approach improvement

Mapping, managing and extending your range

Breathing and too little or too much breath

What do you need to practise and how might you proceed

Working with the intelligence which is your body

Riffing & Running

Scat singing

Working with a song

What's the right key

Making a song rewarding

The Magic of the Music (chords, feel, accompaniment)

The Magic of the Microphone (microphone technique)

The Purpose of Performing

Peri-Plus! Recording a demo video for YouTube etc.

Help with songwriting, keyboards, guitar and bass playing

Enjoying making music and jamming

Anything you require and that I'm capable of helping with
Useful Links On My YouTube Channel
The Sing Thing Vocal Exercises