About Beth
Beth has been a musician from an early age studying 'cello and piano at Guildhall's Junior Academy where she led the cello section in Symphony Orchestra and won the String Prize.
Beth decided to change to singing for her degree course and continued to study at the Guildhall. Whilst there Beth sang with the Guildhall Jazz Singers; formed a five piece a cappella girl group for functions and cabaret; studied community theatre for two years at Goldsmiths University.
Leaving Guildhall Beth sang and played with the pop band Jim Jiminee; had residencies in restaurants and pubs singing French cafe and jazz repertoire. She also continued her classical lessons and performed with many opera companies including Opera Holland Park, British Youth Opera and Leitmotif Opera.
A postgraduate course in acting at Guildford School of Acting led to some work filming for Dutch television and Moti Roti an English company. Some work with Ralf Ralf at the Royal Court, " The Ladies" at Oval house and "Joseph Andrews" at the Young Vic. Beth composed a musical for TIE based on the story "The Selfish Giant" and toured it as MD.
Beth's teaching started prior to her degree course and has always been an important part of her working life. Beth has worked as an external and visiting tutor at Bretton Hall (University of Leeds), Royal Central School of Speech and Drama ( University of London) and LSMT. Beth worked in New York and has also taken Adult Education workshops at Goldsmiths University.
Beth has worked in many secondary schools and Music centres including Francis Holland (Chelsea), Pimlico special music, Jasspa (Jags) and the Brit school for performing arts and Technology where she has been since 1993.
Beth has been music director of many school productions including "Westside story", Bugsy Malone", "Wizard of Oz "and "Dido and Aeneas" and she has also formed and rehearsed choirs from Community to Chamber.
Beth's former students have gained places and scholarships at all the major colleges such as Guildhall, Arts Ed, Mountview, Central, Urdang and Bird.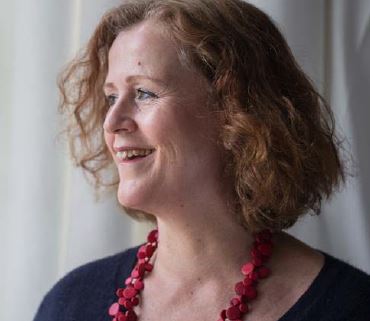 Course Content
Lessons
Lessons will be tailored to your requirements
Find and develop your voice at your own pace and challenge yourself in a safe environment.
Learn to safeguard your vocal health
work with you in a holistic way
Students will be given the opportunity to take LCM grade exams from beginner to diploma. (Beth has an excellent record of achieving Distinctions)
Although each lesson is individually tailored to the needs of the student typically we will work on:
Developing good posture and breathing for efficient and sustainable singing
Increasing range and stamina
An even and agile movement through your range
Developing a good understanding of your vocal process promoting healthy habits for the future
The second part of the lesson looks at repertoire:
Finding material that will develop the voice safely without overload or strain
Connection with text, story telling and finding the emotional journey
Performance skills
Lastly we will do a warm down and discuss a plan for your practice at home to help you go forward until the next session.