BRIT NOW - Edition 4 (7th May 2020)
Welcome to the latest edition of BRIT Now.

We continue showcasing our student's talent and creativity here on BRIT Now. This is our home for all the creative work undertaken during lockdown.
---
For Me, For Her, For She - Ariana Xenofontos (Year 12)
35 young women coming together to say something important!
---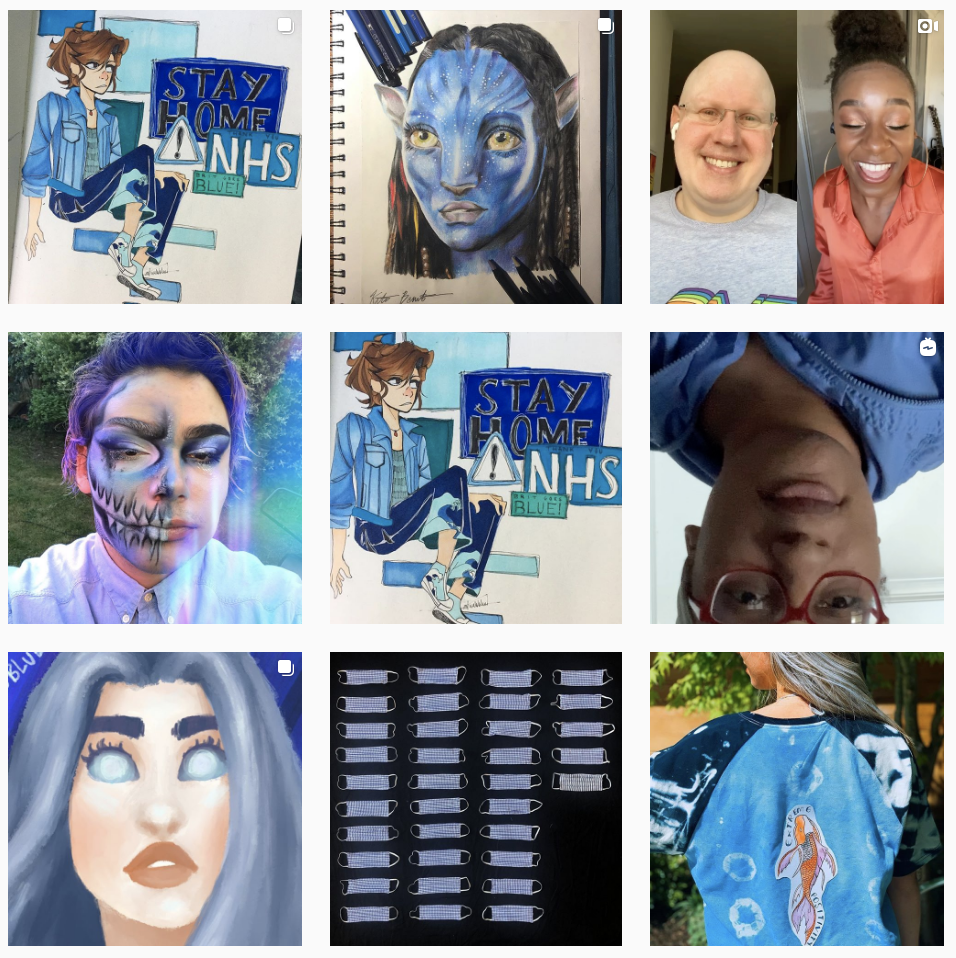 ---
Melodies by Beloved Music - Mia Antonia (Year 13)
---
Discomfort - Mimi da Silvavan Hauen (Year 10)
"My piece is called 'discomfort' inspired by the emotion of feeling uncomfortable, the mix of emotions and confusion that we are currently surrounded by. The 'messy' brushstrokes create a somewhat chaotic feel that sums up the general feel currently."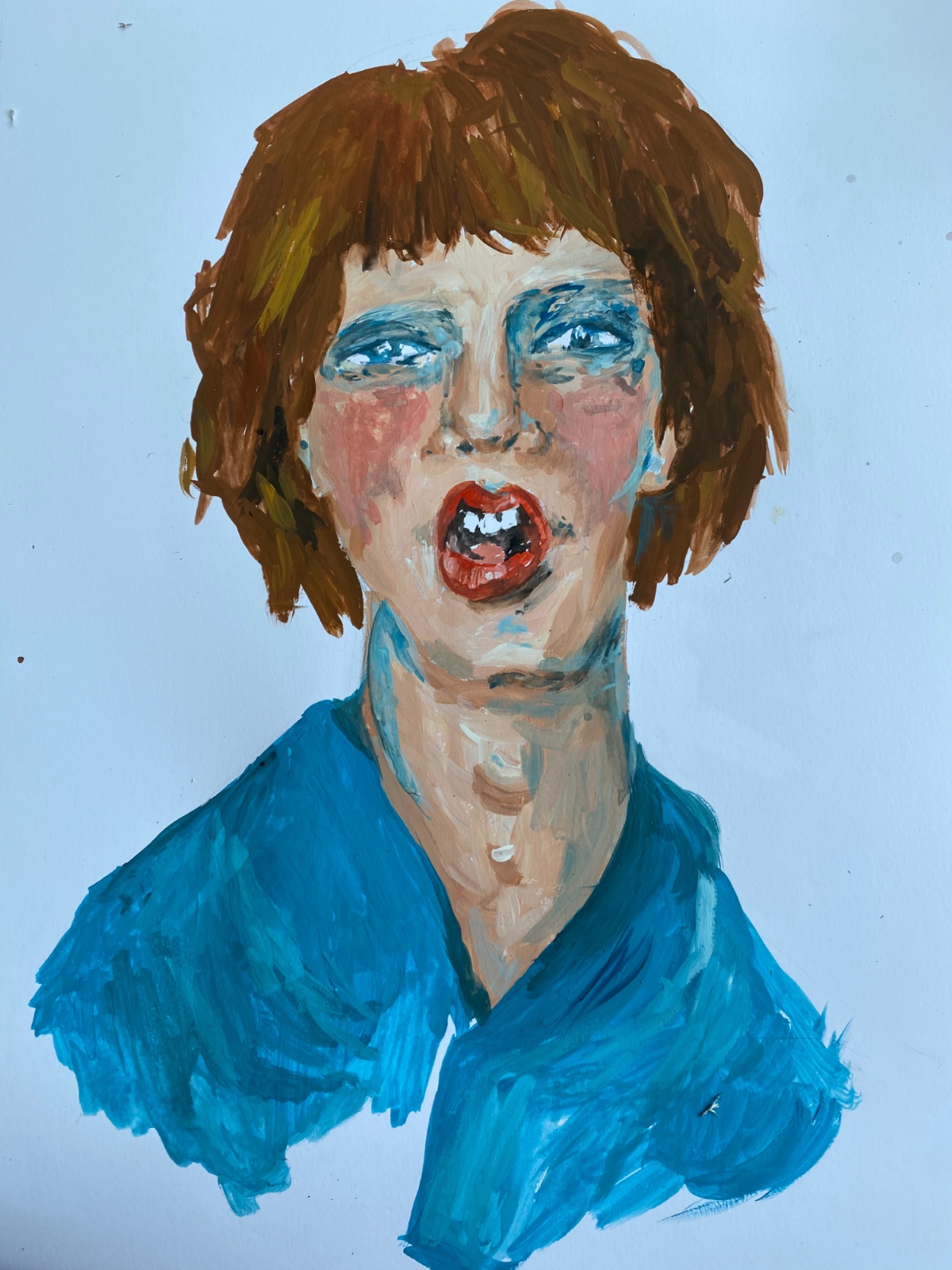 ---
From Now On - Musical Theatre Students (Year 12)
This song is from The Greatest Showman and reiterates the message of 'coming back home'- which for our interpretation is directed at 'coming back home to BRIT'. There are about 50 of our year 12's and every voice has been used in the mix.
---
"The artist should never try to be popular. Rather the public should be more artistic."

Oscar Wilde
---
Concealment - George Everitt (Year 11)
I completed this project at home which I was going to do for my Textile GSCE exam. The title is Concealment and I based it around the poem we were studying for our English GCSE Literature called, 'Poppies' by Jane Weir, and Army uniforms from the Imperial War Museum. One of the jackets from WWII had a huge incision where surgery had taken place - so I recreated the incision and created a web underneath with memorabilia such as photographs and handbooks - along with quotes from the poem, which is written by a mother grieving for her son. The jacket conceals the torment and the stories that go on behind war.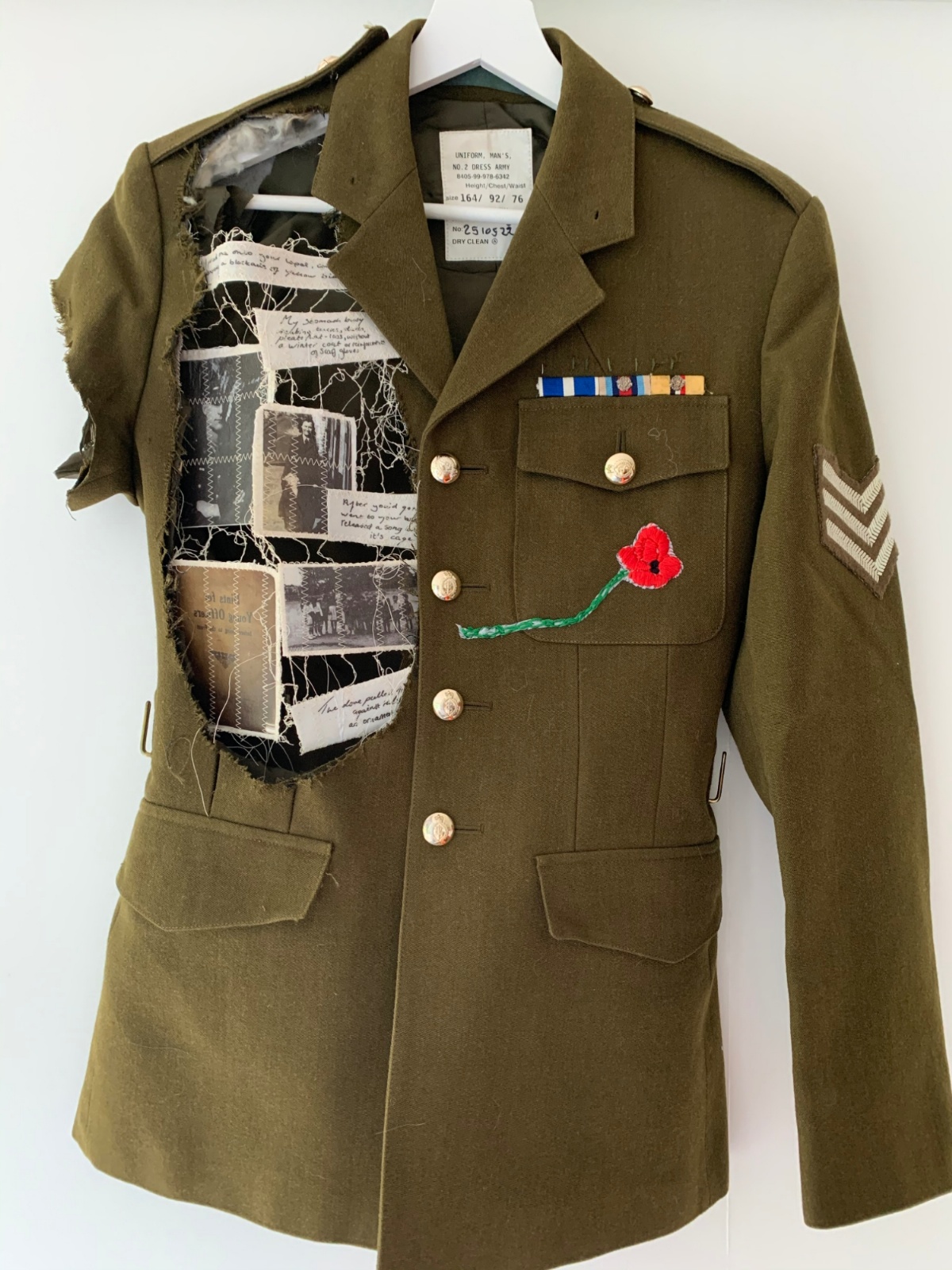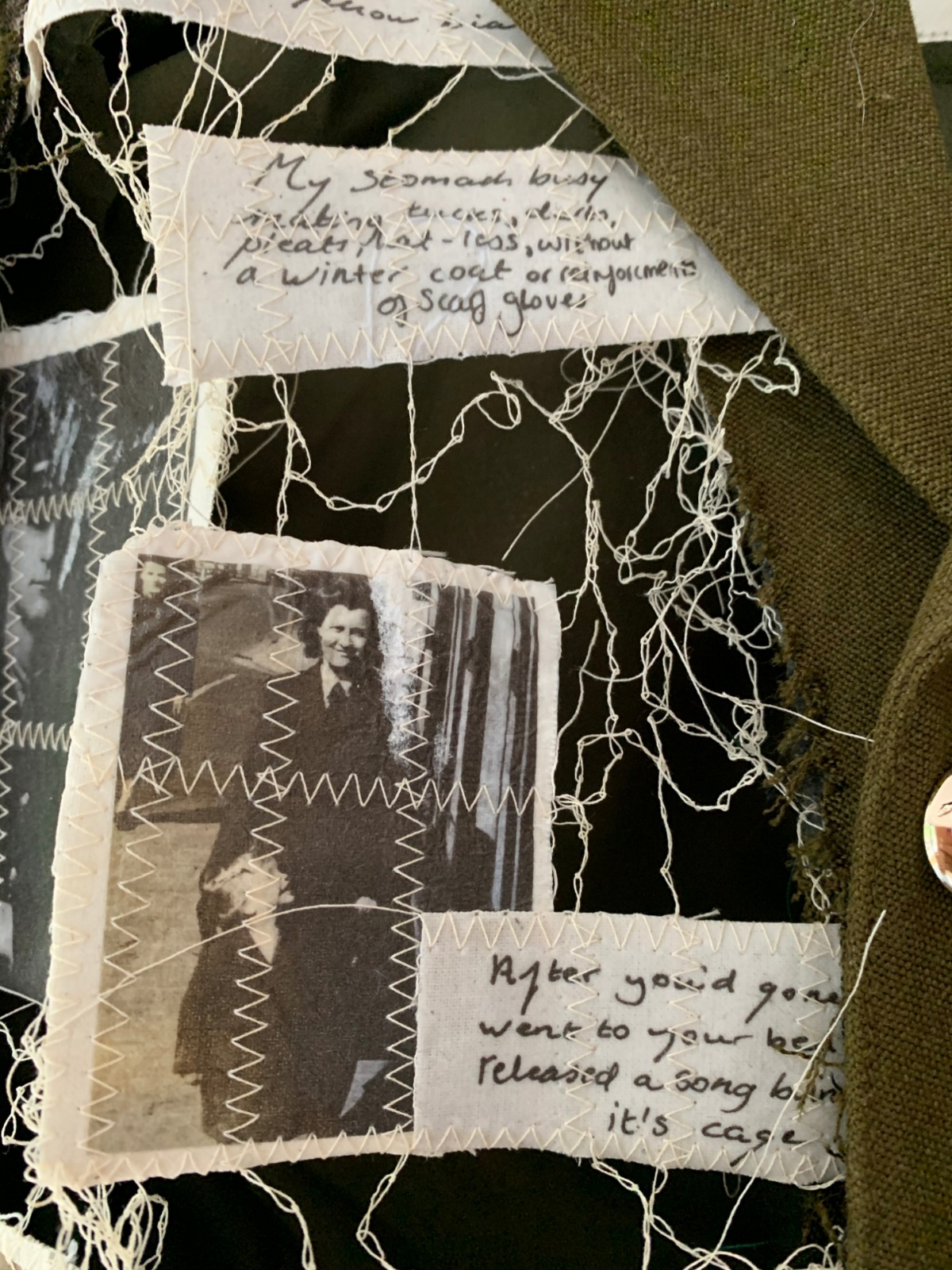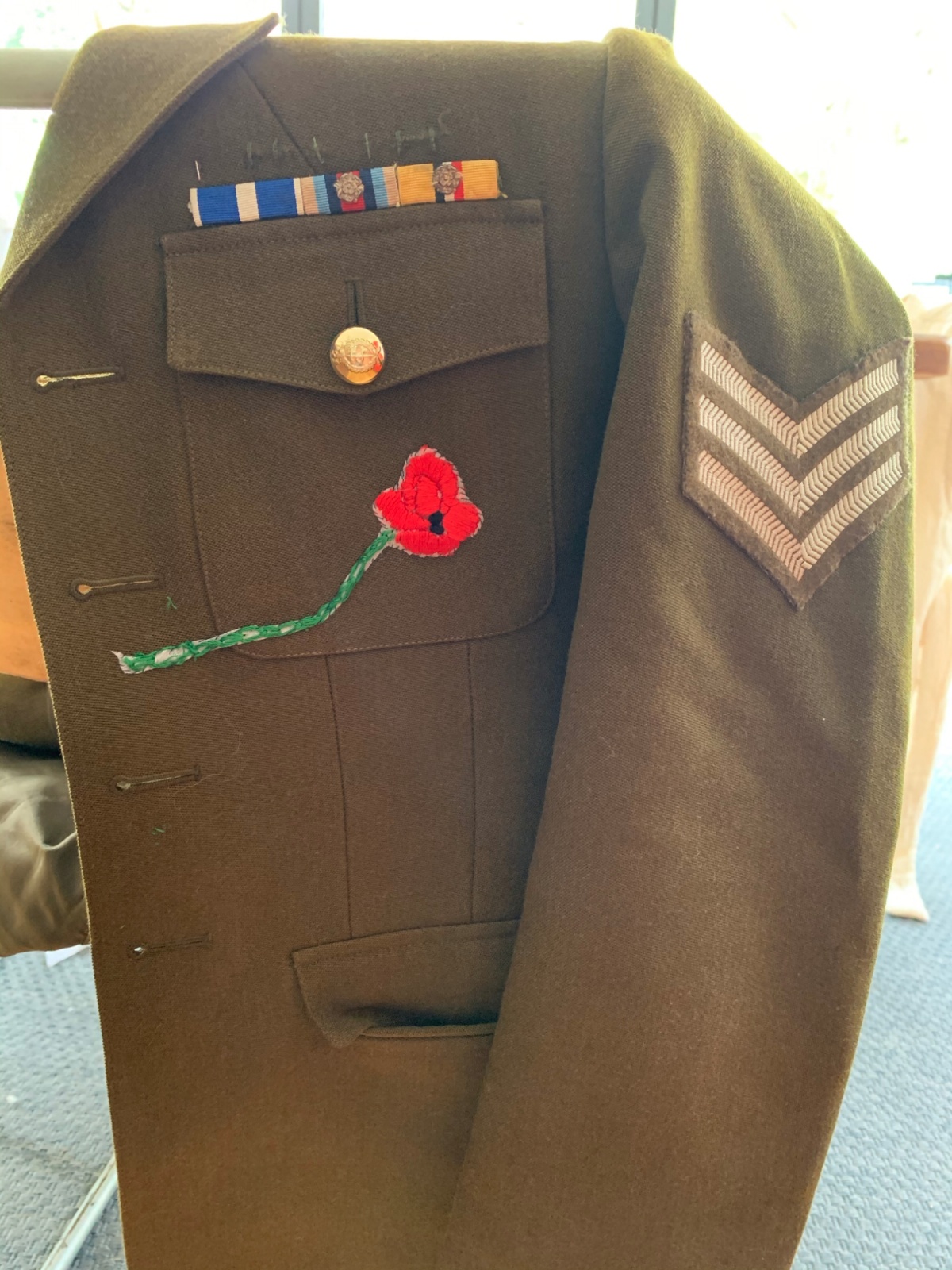 ---
Tina Landon's Breakdown - Jaden Wilkinson (Year 13)
"Janet Jackson is my biggest inspiration/influence. I felt inspired to learn this incredible choreography, created by "Tina Landon". This is one of the most famous and iconic breakdowns in dance history". ​​​​​
---
---
Extinction - Jack Stimpson (BRIT School Alumni)
I had the great privilege of co-writing and directing a film called 'Extinction'. The film is a comedy about a group of climate activists who meet with a member of parliament to discuss their demands - chaos ensues. The film stars Academy Award Winner Emma Thompson and was filmed during Extinction Rebellion's 2019 'April Rebellion'. To mark the one year anniversary of the UK declaring a climate emergency, we are releasing the film online, for free and for all to see.
(Warning, this film contains strong language)
---
Springboard is a celebration of innovative theatre artists working in diverse mediums and styles. The festival strives to showcase the enticing and urgent work being produced by the Year 13 BRIT School Theatre students.
The festival of devised work culminates in three days of selected performances being shared online and a panel discussion with the artists.
Click here to view all performances.
---