BRIT NOW - Edition 5 (15th May 2020)
Welcome to the latest edition of BRIT Now.

We end our school term showcasing our student's talent and creativity here on BRIT Now. This is our home for all the creative work undertaken during lockdown.
---
Photo featured in Vogue Italia Competition - Joe Puxley​​​ (Year 13)
A photo I shot has been featured in Vogue Italia's PhotoVogue competition!
I shot this photo in the new YouTube Music Studio, of student Nelson Ilori and my friend Georgia.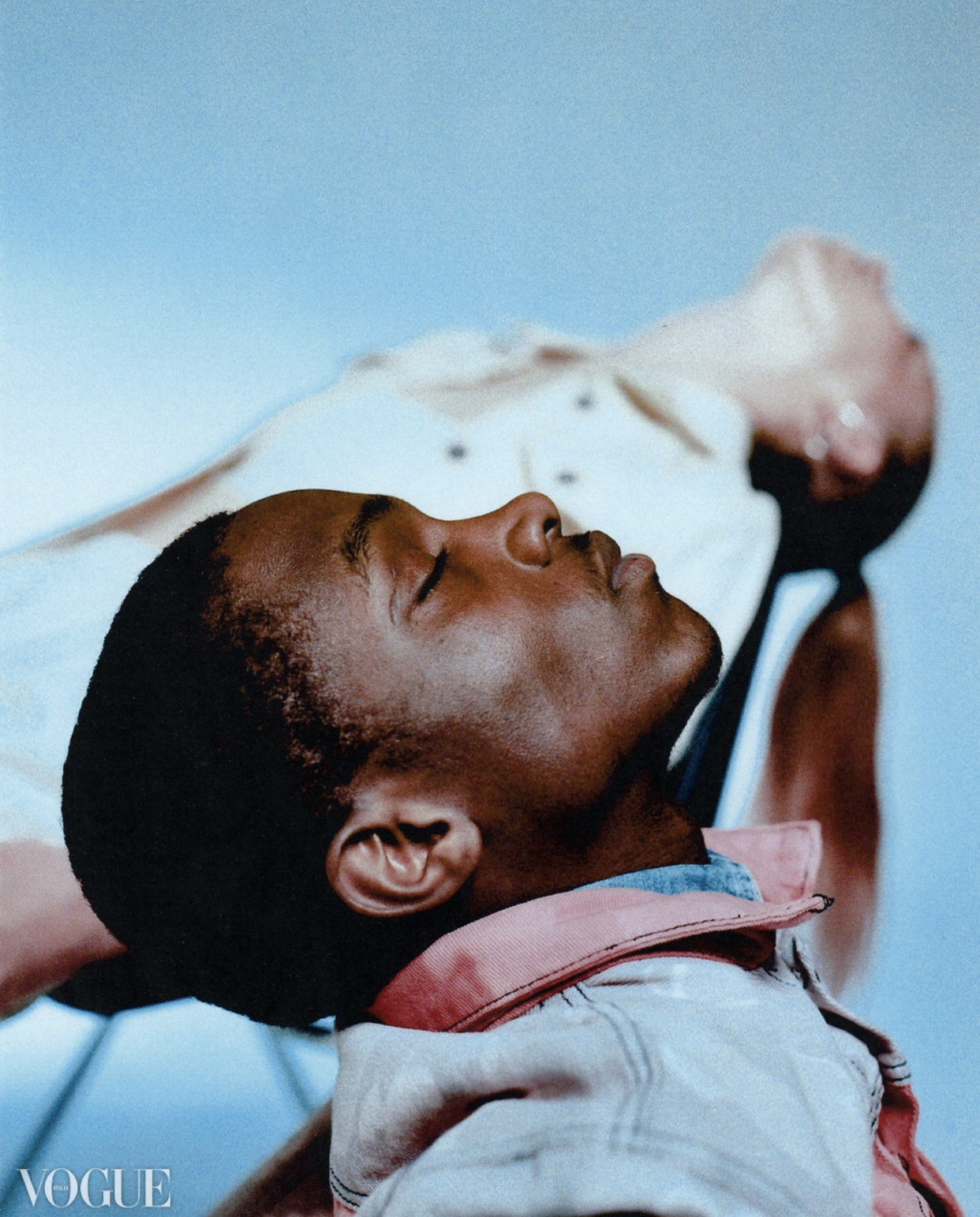 ---
Upcycled Dressing gown - Caoimhe Deakin (Year 10)
"I made this top out of my old dressing gown using techniques and patterns I learnt in textiles at the BRIT school."
---
Deal Wiv It - Carlota-Amy-Grace Hawkins (Year 11)
"This is a dance film to 'Deal Wiv it' that my brother and I made inspired by anger and madness people are feeling being pent up at home. I thought the lyrics in the song were pretty accurate 'I see my mates that ain't my mates and they don't wanna stay safe'."
Warning: music track contains strong language
---
MOUSETRAP - Tatum Parden (Year 13)
"I made this 'mouse cake' out of modelling chocolate and food dye. I was inspired largely by the prospect of having leftover cake I could eat, but also by the contrast between violence and pleasure. The idea of setting a trap to kill a helpless animal for the pleasure of having a home free of disconcerting scuttling noises. The violence of ripping half of the body off of a mouse and the pleasure of eating a cake."
---
The Second Sino Japanese war - Ollie Dudley, Rachel Royle and Dana Benedek (Year 12)
As part of A Level History, the task was to create a Bitesize clip. This is a 3-minute clip that Ollie Dudley made using his FMP skills; Rachel Royle and Dana Benedek (Both VAD) are the presenter and actor, respectively. The task was to create a 5 minute Bitesize video to capture a specific chapter/topic/event - this is on the Sino - Japanese War - which was brutal and barbaric - so some of the imagery reflects this - so there is a content warning. However, the clip is funny, inventive, erudite, shocking and heartbreaking.
Warning: contains graphic images of war, torture and brutality
Our Time - Musical Theatre Students (Year 13)
Our Time, from Merrily We Roll Along by Stephen Sondheim. This was the first song our year 13's sung together on their first day of year 12. It is a tradition that the first song is also their final song that they sing together as they graduate the course. And, whilst we have certainly not had our final time together, and we will sing together again, here it is and it is wonderful #AlwaysBRIT 💜
---
"Rebels and non-conformists are often the pioneers and designers of change."

Indira Gandhi
---
GCSE Dance for Camera Project - Salvador Glasgow (Year 10)
---
Isolation - Jake Hart (Year 11)
"Some isolation based photography for my Final major project."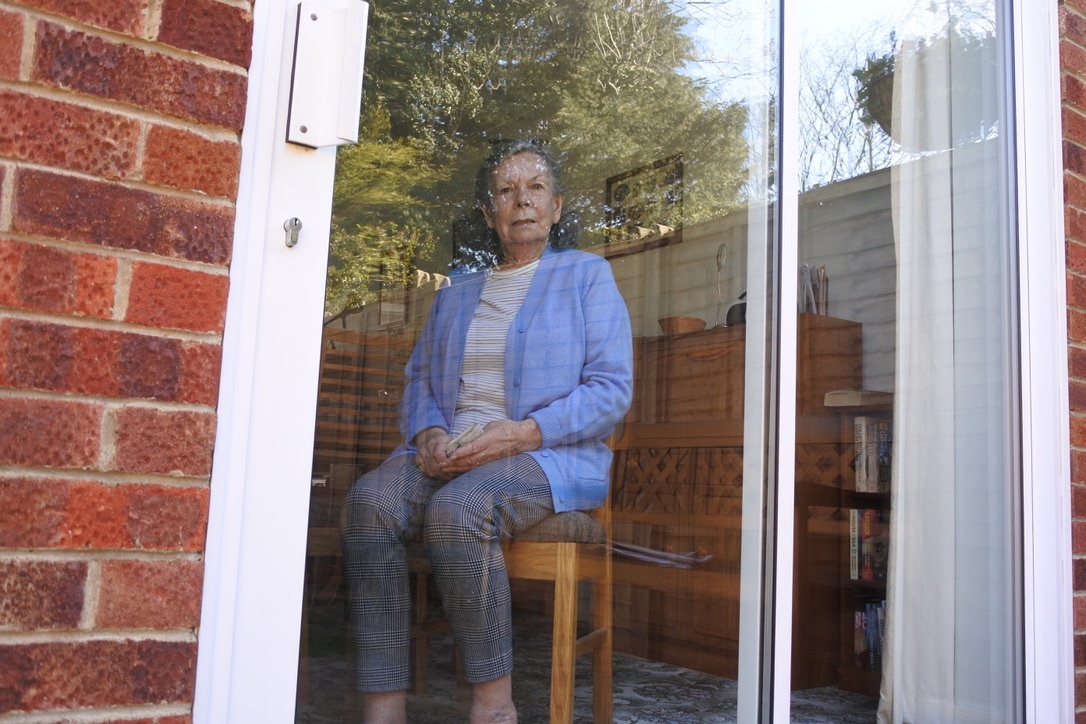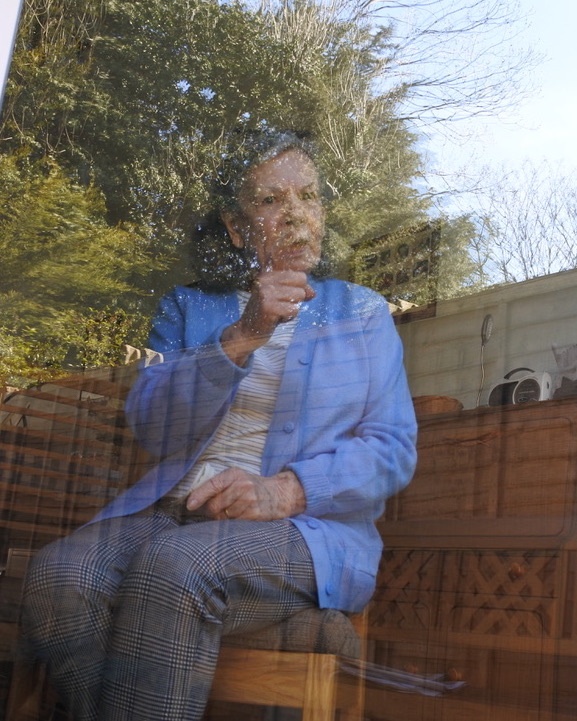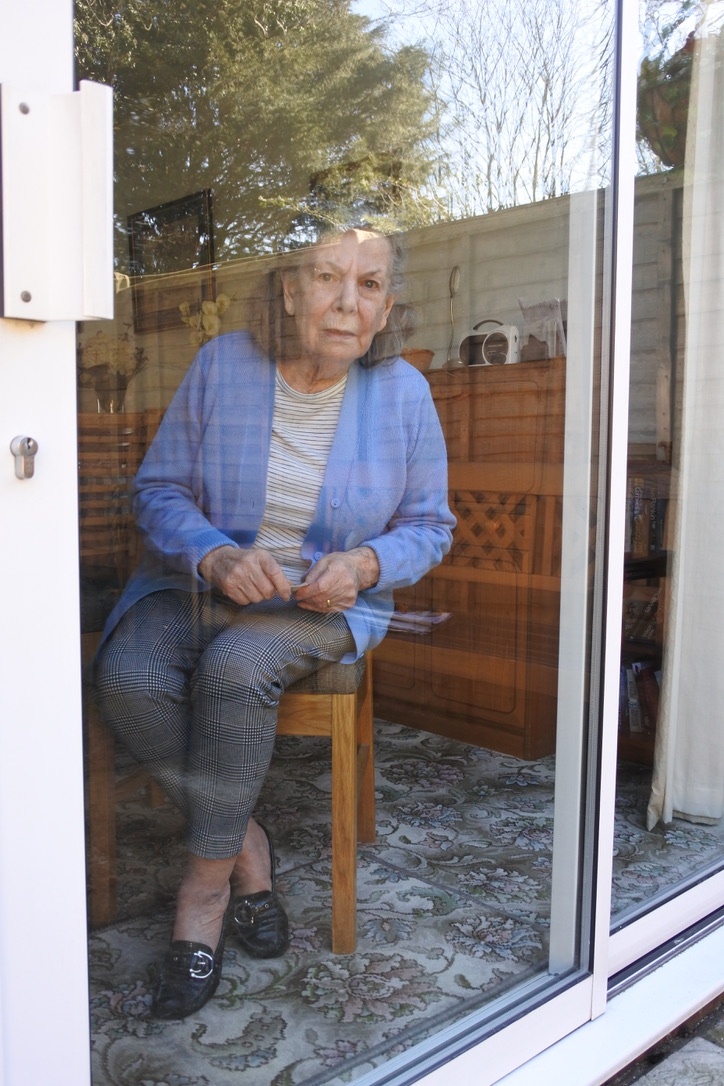 ---
A Lockdown Poem - Grace Grogan (Year 13)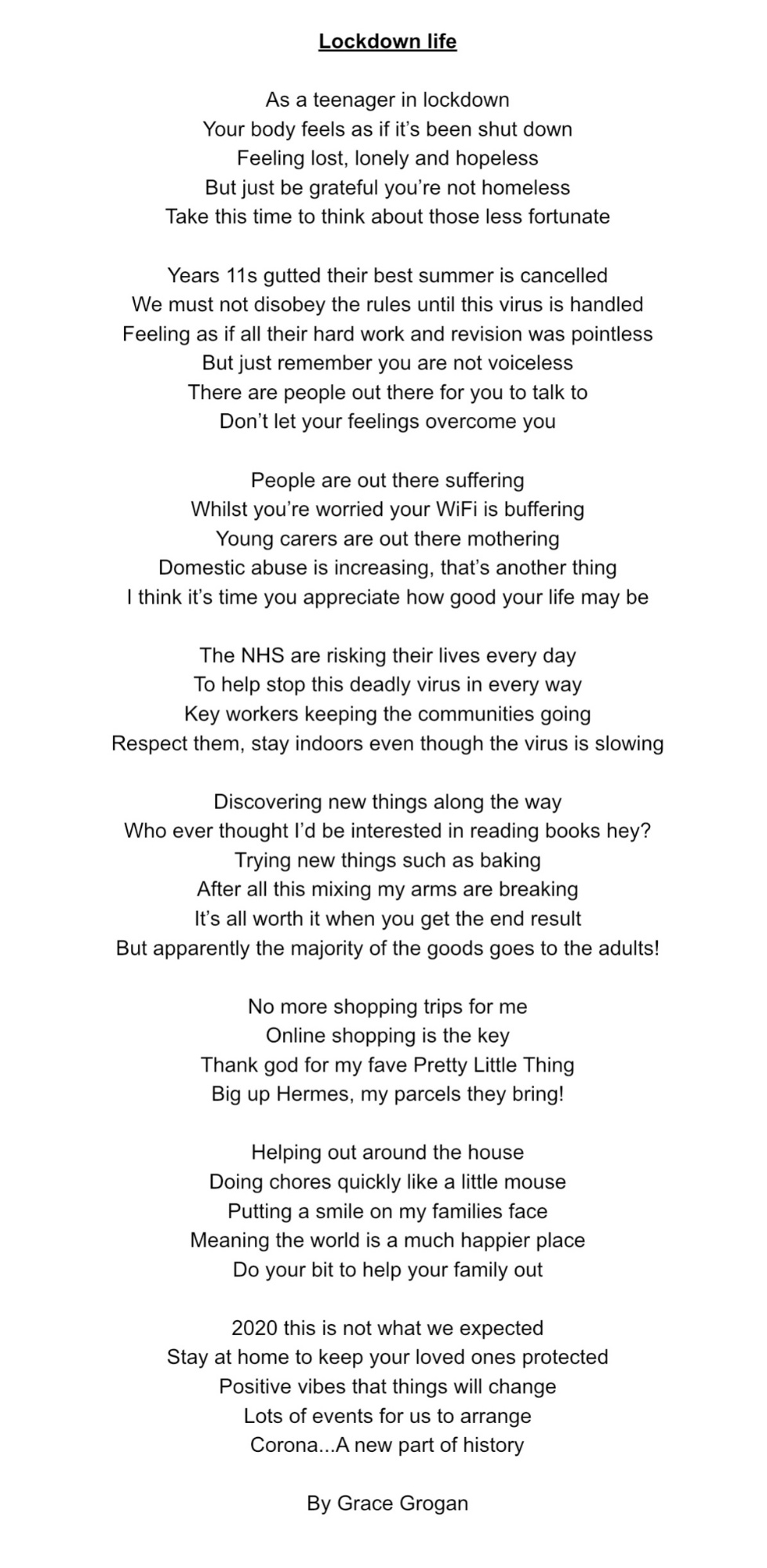 ---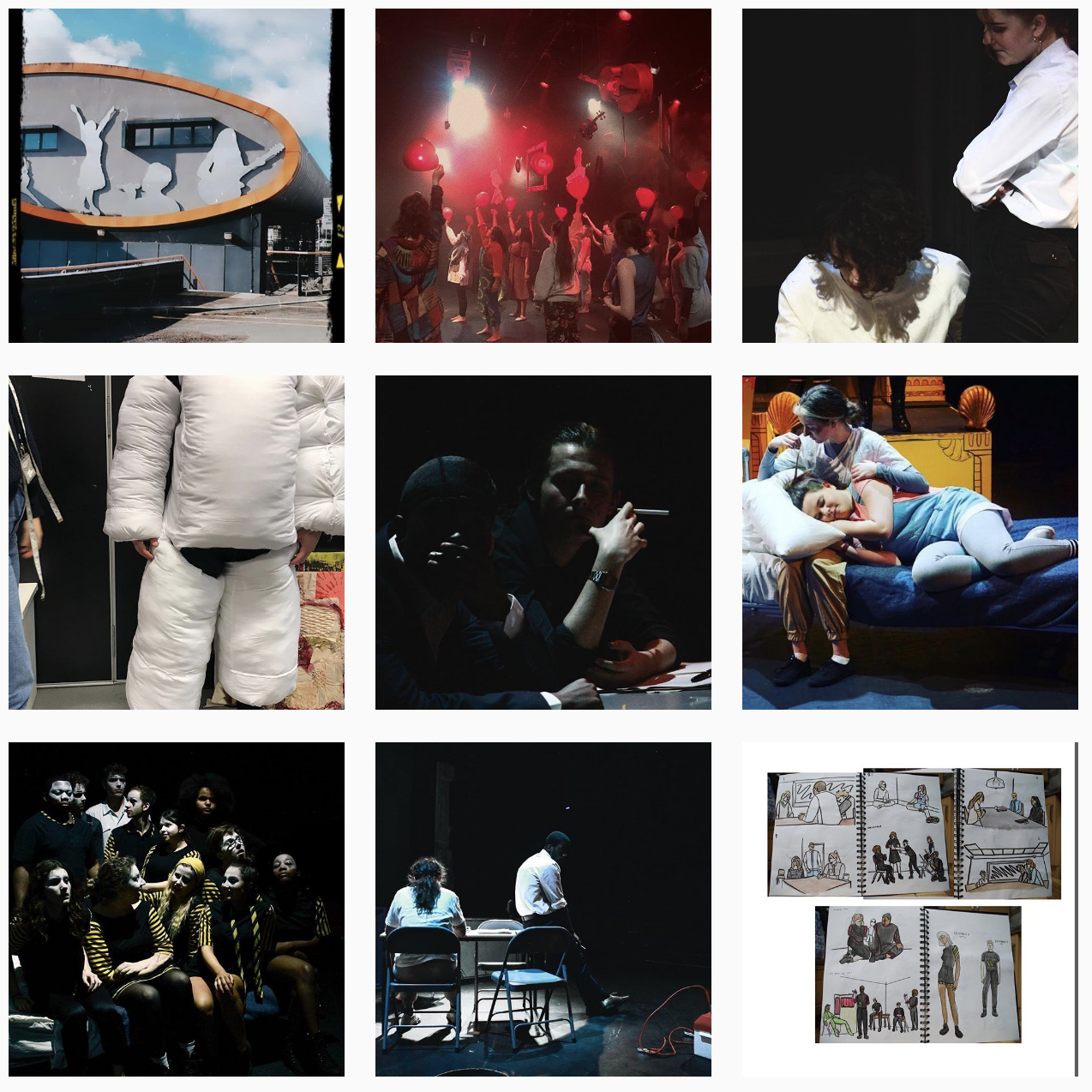 ---
Extinction - Jack Stimpson (BRIT School Alumni)
I had the great privilege of co-writing and directing a film called 'Extinction'. The film is a comedy about a group of climate activists who meet with a member of parliament to discuss their demands - chaos ensues. The film stars Academy Award Winner Emma Thompson and was filmed during Extinction Rebellion's 2019 'April Rebellion'. To mark the one year anniversary of the UK declaring a climate emergency, we are releasing the film online, for free and for all to see.
(Warning, this film contains strong language)
---
Springboard is a celebration of innovative theatre artists working in diverse mediums and styles. The festival strives to showcase the enticing and urgent work being produced by the Year 13 BRIT School Theatre students.
The festival of devised work culminates in three days of selected performances being shared online and a panel discussion with the artists.
Click here to view all performances.