About Sam
Sam Marlow graduated from the Brit School in 2003. Immediately after graduating, Sam toured throughout Britain and Ireland with his band before recording their first studio album, 'Every Picture Tells A Story'. After releasing their album, they were signed by Crater8Records in Vienna to record a second album and tour. Sam, along with his band, then moved to Vienna and spent a year recording in the studio before then touring Europe for the next two years. After having great success in both the Austrian and German markets, regularly being played on TV and the radio, they returned to London to work on a third album which was released in 2008.
In 2010, the band split up and Sam began his career as a professional songwriter. Since then, Sam has collaborated with many artists and songwriters from London, Austria, Germany and Nashville - even as far as the island of Bali. Alongside songwriting Sam became a singing teacher, providing artists with the skills he has learnt throughout his own professional development. In 2012, Sam founded 'City Vocal Coach', a company which provides expert singing and songwriting tuition to aspiring artists. A top vocal coaching company in London, the business now has over 60 students come through its doors every week. Sam has taught artists such as Jade Bird (Glassnote Records), Imani Williams (RCA Records), and YouTube sensations James Anderson and Grace Grundy (Apple Music).
Sam also holds a master's degree in Songwriting from The Institute of Contemporary Music Performance (ICMP), where he now lectures on the BA (Hons) Songwriting degree course.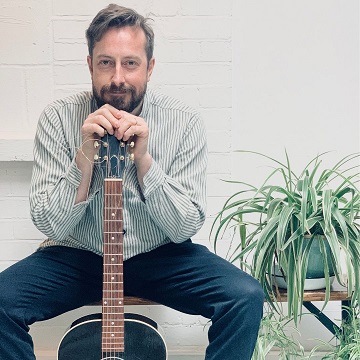 Course Content
VOICE LESSONS
Breathing technique
Posture
Freeing up the voice
Extending the vocal range
Developing tone
Increasing power and use of dynamics
Experimenting with vocal style
Conquering pitch and tone issues
Smoothing out the transition between chest voice and head voice
Improving confidence
Developing your mix voice
Vocal health
Microphone technique
Learning a repertoire of songs
SONGWRITING LESSONS
Voice and songwriting
How to find your creative process and writer's voice
Creative writing tools
Compositional tools
Melody
Harmony
Lyric writing
Arrangement
Songwriting business
Performance studies
Collaborative songwriting
Commercial Songwriting
Musicology
Throughout the 27 weeks with Sam you will learn everything you need to know to become a professional songwriter and confident singer.
Useful links