BRIT NOW Term 1 Edition 2 - Original & Unique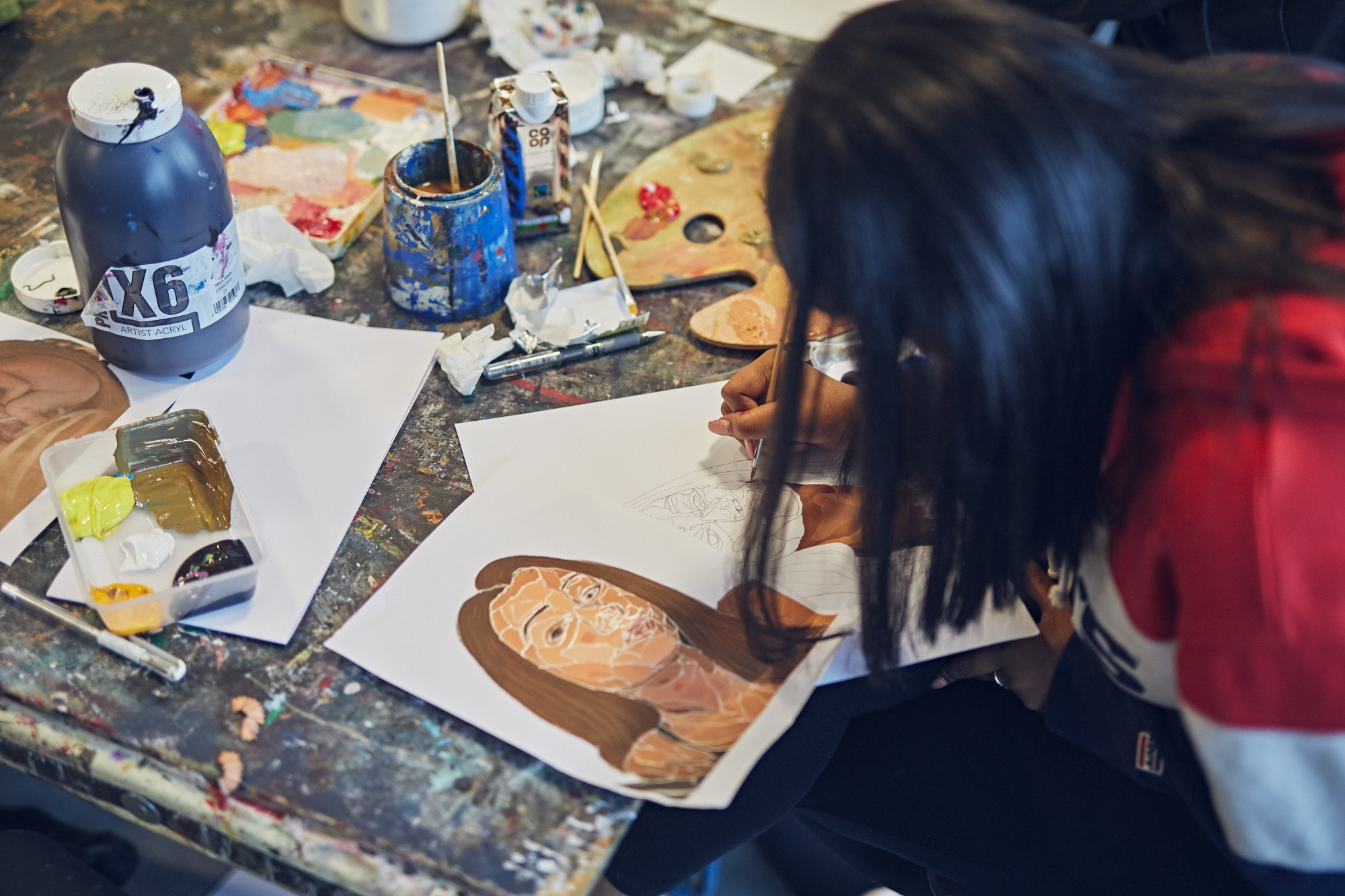 Welcome to Edition 2 of BRIT Now!

We finish off our first term with student work on the theme of Original & Unique.

Being your own unique version of 'Original' is one of the core values of what it means to be a BRIT Student.
Tell Me - Mark Malomo/Lamar Waves (Year 13)
---
Lockdown Rhapsody - Atticus Ticheli (Year 11)
---
"Who wants to be 'normal' when you can be unique?"

Helena Bonham Carter
Fallen Angel - Sidonie Sutcliffe (Year 12)
Here is my song, 'Fallen Angel' it's about BDD (Body Dysmorphic Disorder)
---
The Least - A Short Movie by BRIT School Alum Ollie Slatter
Watch the full movie here: https://youtu.be/ITePI1TiaRk
"The deterioration of a warm, innocent young heart through traumatic events in the Second World War. James Bailey fights for his country and his life behind enemy lines."
A Small Revolution - Joe Berstein (Year 10)
Joe wrote this story as a response to our Kindness BRIT Now challenge. Joe is a dancer who started his love of dance in Theatre Peckham. But, as with lots of BRIT students, he has many passions. He says he has always loved writing and literature and really enjoys his English lessons with Mr Offen.
---
This World We Made - Sam Wilkinson (Year 10)
---
Dance to John Mayer's XO - Bea Walter (Year 10)
---
"There's power in allowing yourself to be known and heard, in owning your unique story, in using your authentic voice"

Michelle Obama
---
Ojumo Ti Mo - BRIT School Alum Simisolaoluwa Akande
Ojumo Ti Mo and its director BRIT School Film & Media Alum Simisolaoluwa Akande were the winners of the We Are Parable present Who We Are short film competition, a contest to highlight the work of 16-19-year-old Black British filmmakers, part of We Are Parable's online takeover of BFI Player.
Three years after their father passed, a documentary acts as the perfect stage for a family of four women to talk through their experiences of their loss. Somewhere between distance and time, phone calls provided each person with the space to tell their own stories.